South Union today is more than just a memory. It is a place to visit and learn firsthand about the Shaker way of life. Several of the original buildings have been restored and now house a fine museum of Shaker folklife and material culture, a unique gift shop, and overnight lodgings. While visiting the Shaker Museum, you will have an opportunity to see beautiful artifacts such as homespun blankets, coverlets, kerosene lamps, ironstone, butter churns, oval boxes, and Shaker furniture. These artifacts tell so much about the day-to-day lives of the Shakers here at South Union, and the "world's" people during that period of time. Each of our exhibits is filled with these lovely artifacts that take you back to the simplicity of the times. This Shaker community was established by the Shakers in 1807 and closed in 1922. We invite you to explore our web site and then plan your visit to this western-most of the Shaker communities. To find the best times to visit, take a look at the special events we have throughout the year. The South Union Shaker Village was established as an independent, non-profit, educational institution, its purpose being:
To preserve and maintain the site of the Shaker Society which once existed at South Union.
To protect its buildings, its landscape, and its folklife and material culture.
To use the buildings and grounds to further the interest of the public in historic preservation and Shaker history.
To sponsor continuing programs of an educational and cultural nature.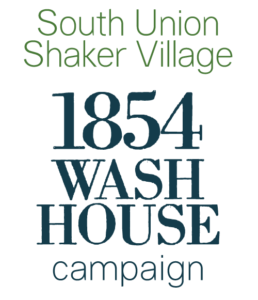 We are pleased to announce that our friends and neighbors, the Fathers of Mercy, have extended to us an invitation to purchase the 1854 Wash House.
Incorporating the Wash House into our village setting will enable us to further advance the SUSV mission of serving the public near and far through historic preservation and cultural heritage education. For the first time, we will have the opportunity to create dedicated areas for school programs, meeting rooms for adult education, additional gallery and exhibit space, and research areas for students and interns. The acquisition of this significant building will also enable us to highlight women's history in a structure that was wholly dedicated to their efforts throughout the 19th century.
Read more about the campaign and the history of the 1854 Wash House. >>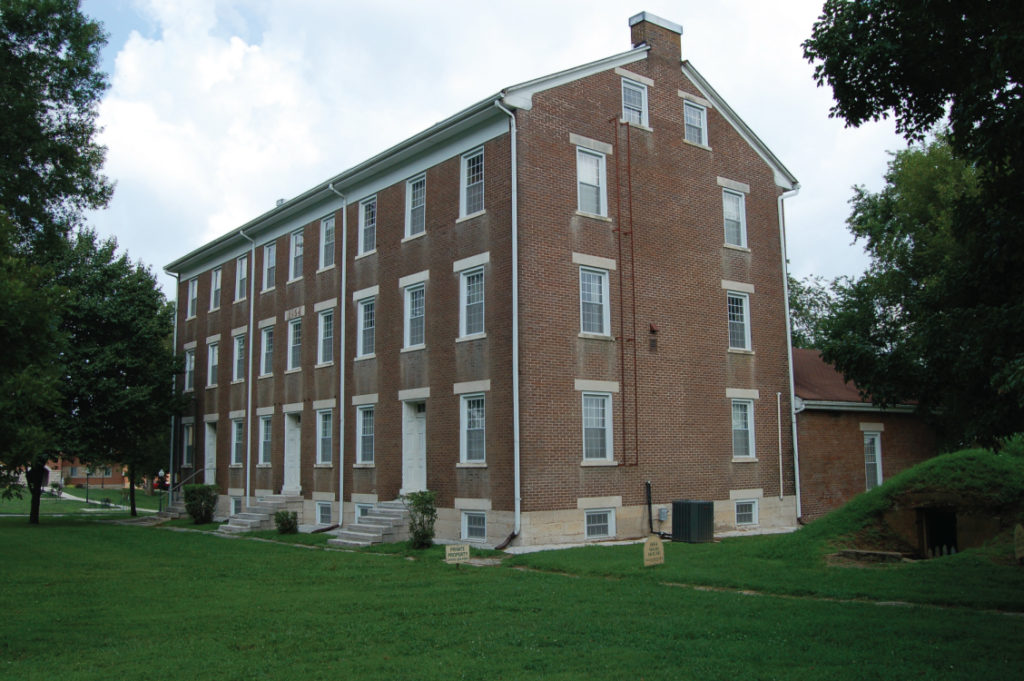 —2016 CALENDAR OF EVENTS—
home