HISTORIC SITE OF THE SOUTH UNION SHAKER VILLAGE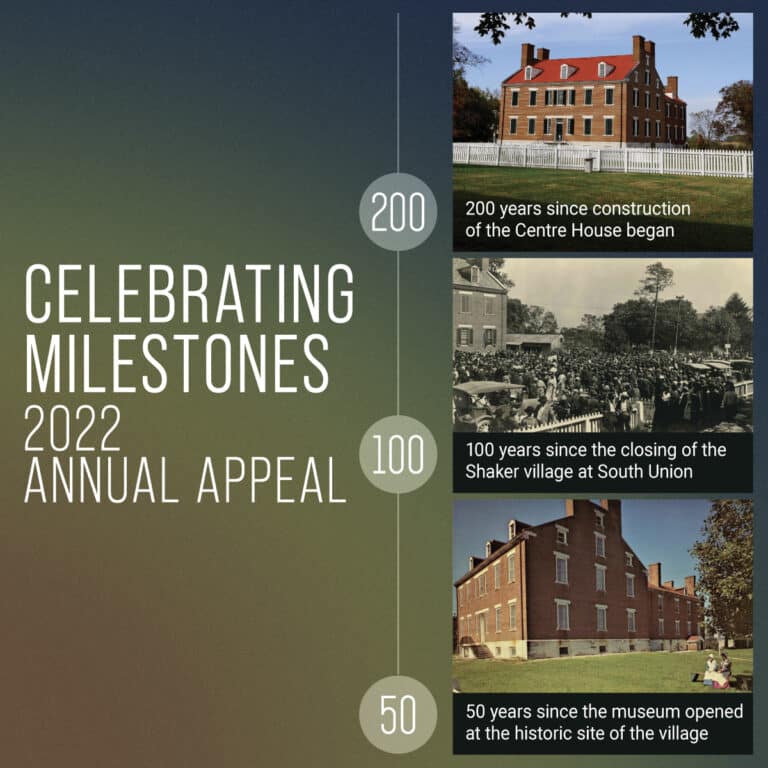 It is a year of milestones for South Union Shaker Village as we celebrate the longevity of both heritage and preservation. Shaker craftsmanship has endured 200 years since digging began for the foundation of the Centre House in April of 1822. It has been 100 years since the great auction of 1922 when the Shaker experience at South Union finally ended. We also commemorate 50 years of preservation at the historic site of the village, and it all began in 1972 with two buildings and less than three acres of land.
Here's the scoop on planning your visit to South Union Shaker Village!
—2022 CALENDAR OF EVENTS—
SUSV