HISTORIC SITE OF THE SOUTH UNION SHAKER VILLAGE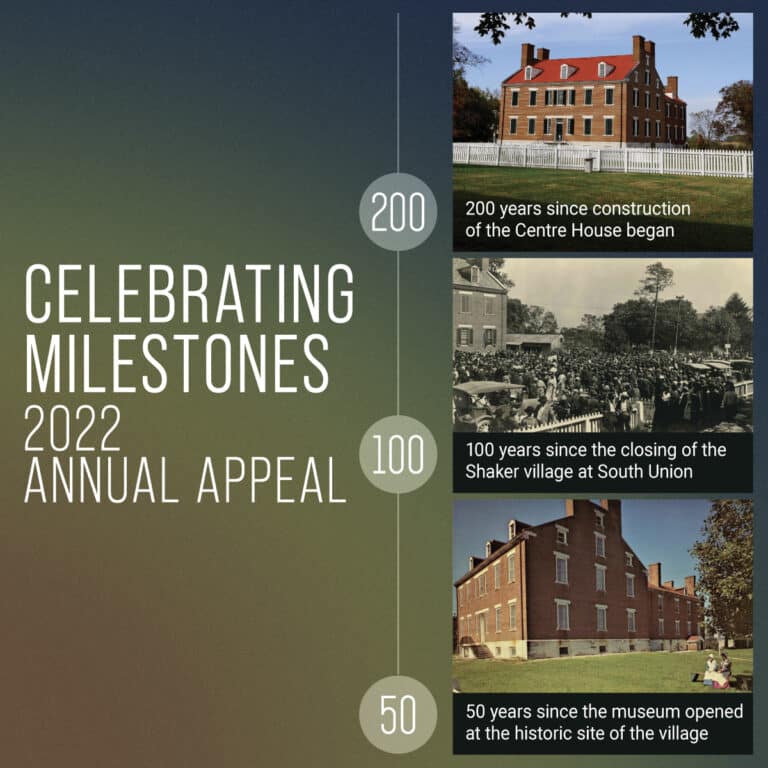 The results are in and our 2022 annual appeal, "Celebrating Milestones," was a rousing success! The milestones we celebrate this year include the 200th anniversary of the construction of the Centre House, the 100th anniversary of the 1922 auction of the village, and the 50th anniversary of the opening of the museum at the historic site of South Union. We are also celebrating the fact that we raised $33,500.00, more than $10,000.00 above our budgeted goal. Words cannot express our gratitude for the generosity of all those who contributed.
Here's the scoop on planning your visit to South Union Shaker Village!
—2022 CALENDAR OF EVENTS—
SUSV