HISTORIC SITE OF THE SOUTH UNION SHAKER VILLAGE 1807-1922
—2019 CALENDAR OF EVENTS—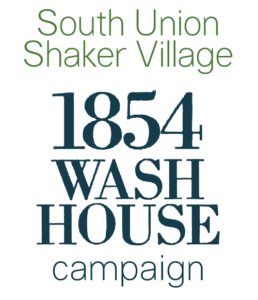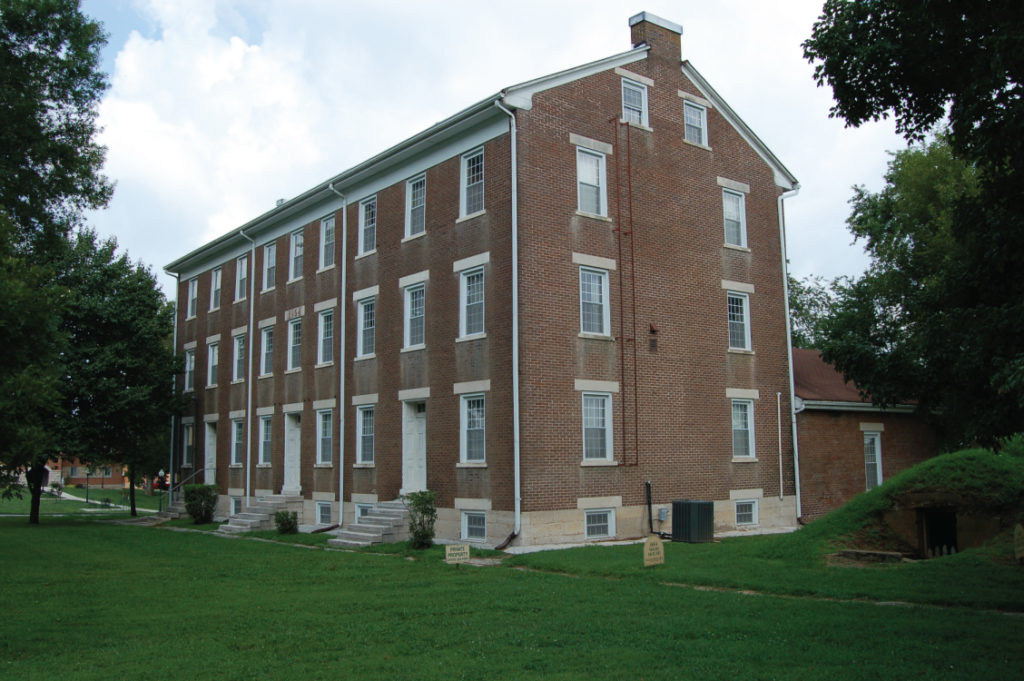 MISSION ACCOMPLISHED!
Thanks to the generosity of the Friends of South Union Shaker Village and to a $150,000.00 grant from the James Graham Brown Foundation, we have met our $300,000.00 goal! We received notification in late October that the Brown Foundation had awarded SUSV a grant that would cover half the project cost, challenging us to raise the remainder. Within weeks, we had both met and exceeded the matching grant, allowing us to complete our Phase I fundraising effort before the end of 2016.
When we were offered the Wash House by our neighbors the Fathers of Mercy in April, SUSV leadership was overjoyed, but also daunted by the task of raising $300,000.00. The announcement was officially made during the South Union Seminar in April and the response was immediate. John and Linda Tanner pledged $1000.00 and challenged others in attendance to donate. Before the end of the day we had contributions from Hanlin and Jane Bavley, George and Darlene Kohrman, Mark Brown and Mary Black, and we were off and running! Within a few weeks, Judy and Ray McCaskey had become the first major donors of our campaign with a pledge of $21,000.00. Other generous gifts followed.
Since the letters were mailed to our membership in September, hardly a day has gone by when a contribution did not come in the mail. The response has been incredible and we are all very grateful for your generosity. At this time, contributions and pledges total $366,165.00. The money received over the purchase price will be committed toward the restoration of the building.
Read more about the campaign and the history of the 1854 Wash House. >>
home